About us
12th Street Shoes opened its doors in 1999. The store was founded by Donna Varner, who also founded Blue Horizon Clothing. Donna was a vibrant woman with a great sense of style. She sold the store in 2002 due to her struggle with ALS, also known as Lou Gehrig's Disease. Unfortunately, Donna was not able to overcome the illness and she passed away in 2005.
Donna created a fabulous business when she started 12th Street Shoes. She decorated the shop with antiques from local landmarks and the shop has always had a "coming home" feel for customers. Today the store is owned by Jody Finnegan.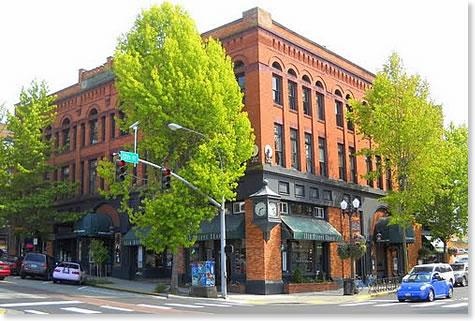 Jody purchased the store in 2003, after "retiring" from the engineering world. She was looking for a new way of life and found it in 12th Street Shoes. Instead of mixing chemicals in the back room, Jody now has every girl's dream job.

Jody has carried on Donna's tradition of giving back to the community by hosting a shoe drive every year to benefit the YWCA's Back to Work Boutique in Bellingham. We also generously give to local charities that strive to support and strengthen women in our community.

The store has had a few changes in the past years. We doubled the size of the store in 2005. The store still has the "coming home" feel and we always enjoy taking the time to catch up with all of our customers. All of us at the store love shoes and we love to help each of our customers find that perfect shoe for the perfect outfit or event.