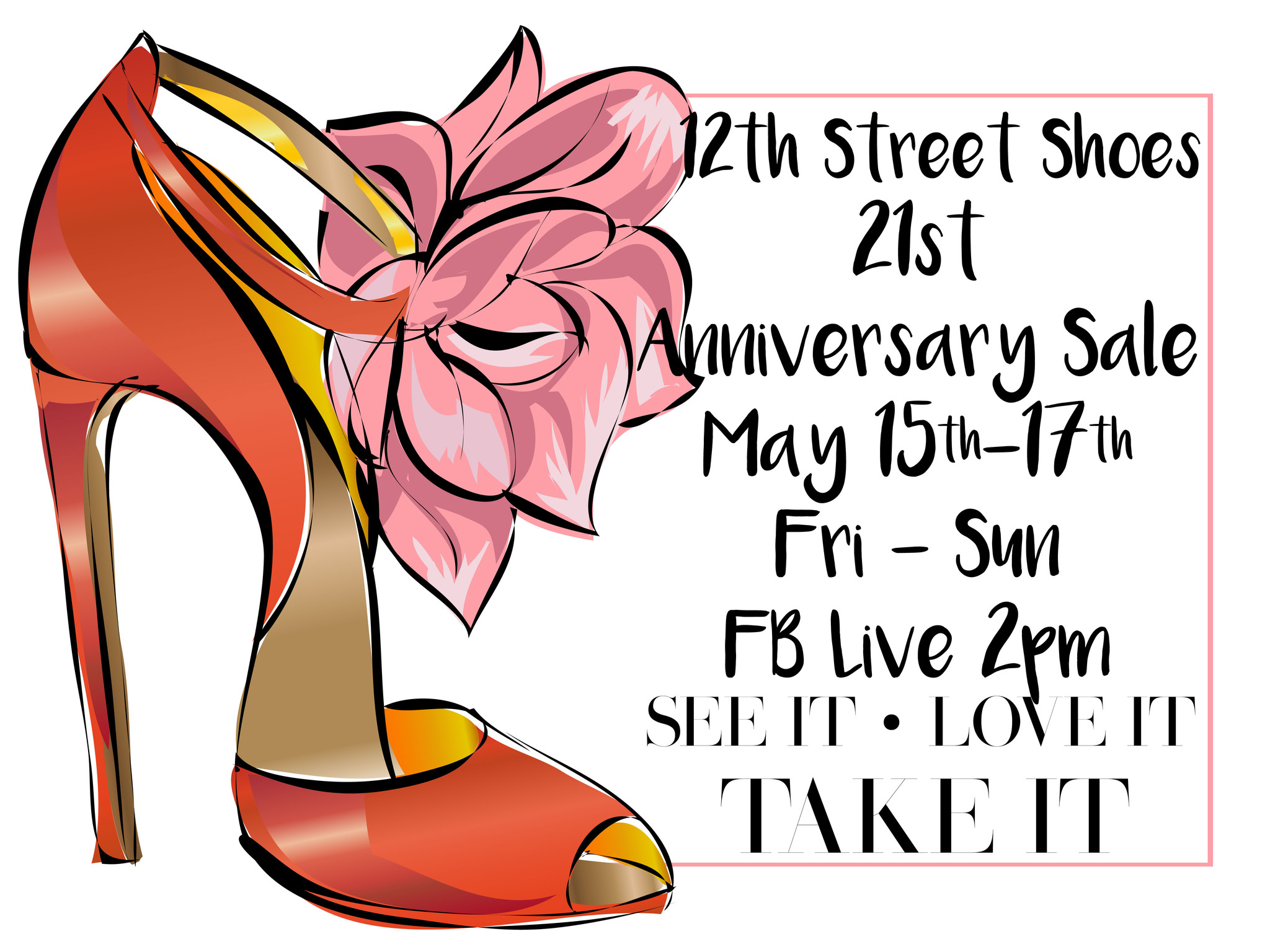 21st Virtual Anniversary Sale

So, things are going to be a little different this year! Since we aren't allowed to be open, we are going to bring the sale to your home! Join us each day at 2pm while we host our FB live sale! Friday, Saturday and Sunday! We will showcase are favorite merchandise, just comment SOLD with the item number and size, along with your email address and the item is yours!
We will shoot you an e-mail with an invoice. You can pay over the phone or paypal. We can either ship or give it to you curbside.
And don't fret, if the shoes are exactly what you wanted, yes, you can return!
We will also be on Instagram - don't use social media, shoot us an email and we will send you an email with the sale items listed!
This is going to be fun!!!! Can't wait!!