Events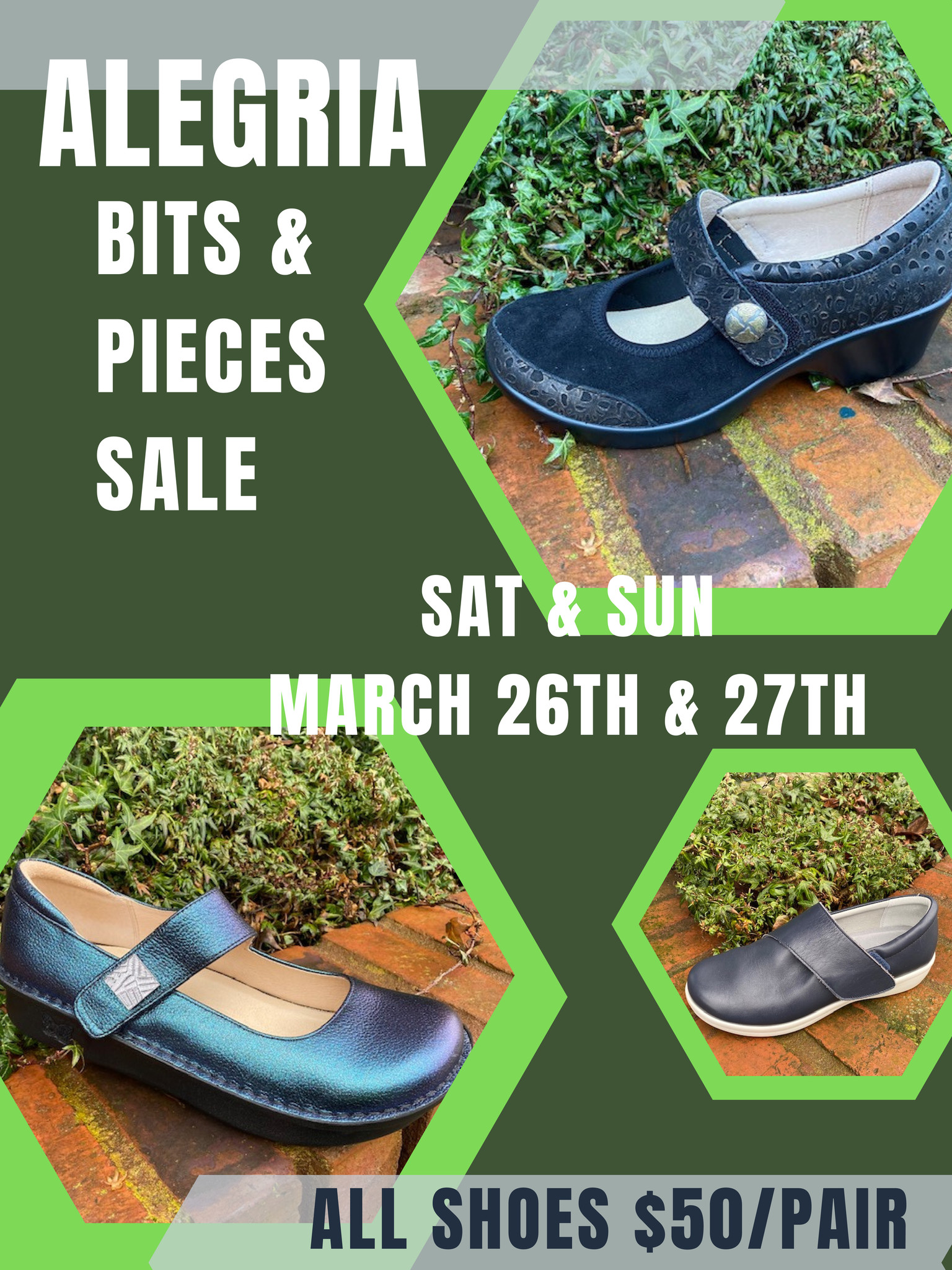 Alegria Bits & Pieces Sale
Sat & Sun
March 26th & 27th
If you love Alegria, then come join us this weekend for our Alegria Spring cleaning! We have lots of Alegria shoes that have been discontinued, colors are no longer made, style is no longer made and since we can't get any more of them, time to clear them out to make room for the new styles.
All shoes will be $50/pair.
Regular price $109 - $129
Pictures above are just a sampling - come early for best selection!